Ultrafiltration membranes (MBR systems)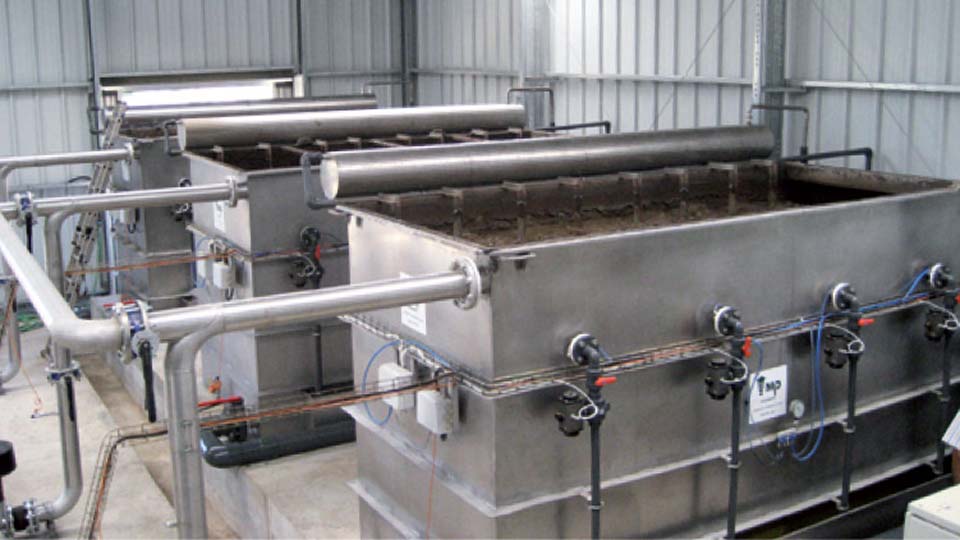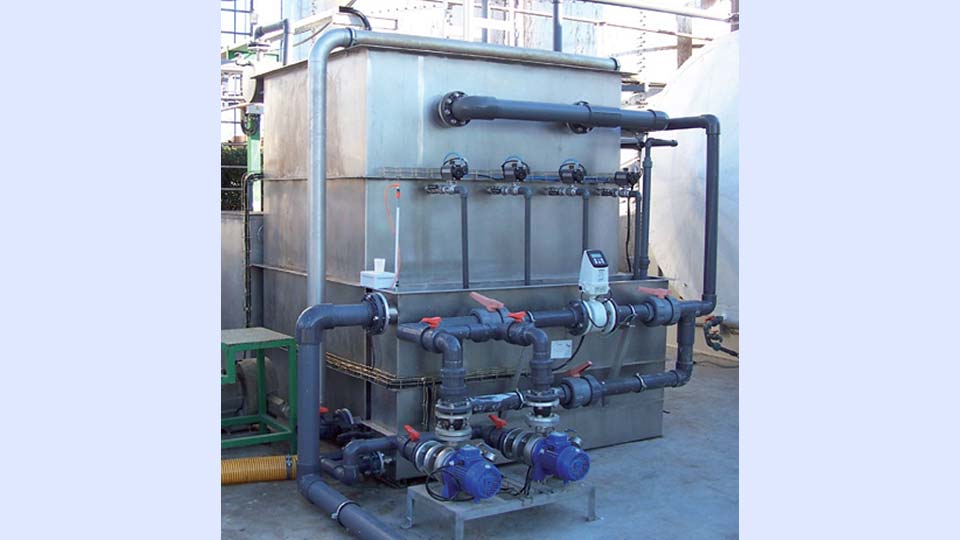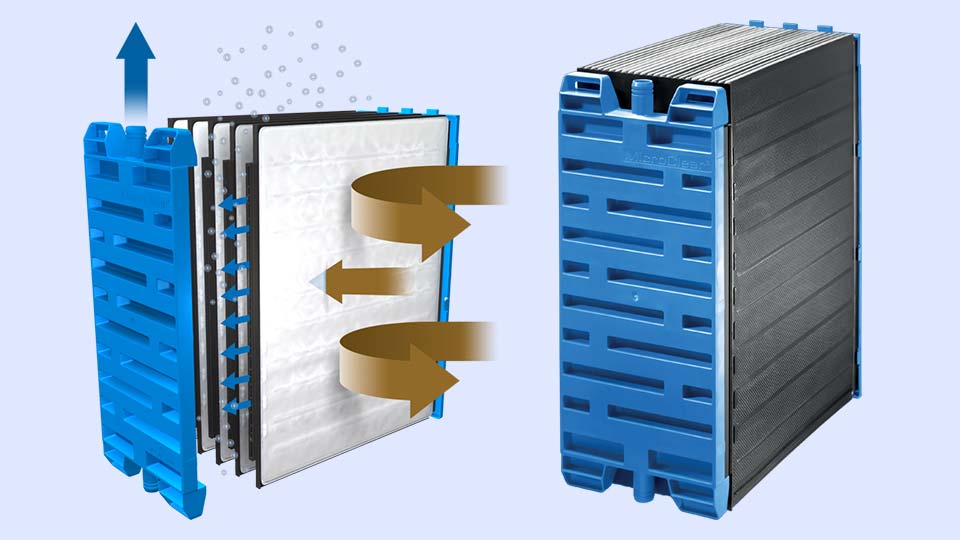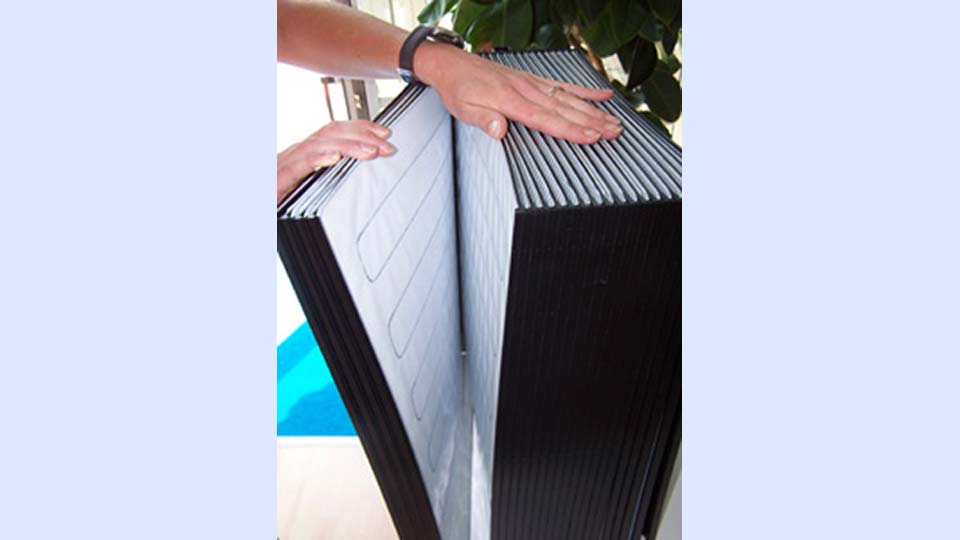 The ecological and economic advantages of the innovative MicroClear® system open up new possibilities for many users to produce germ-free, clean water – in the communal area, in industrial applications, for relief organizations and also as a decentralized solution for private households.
Common to all fields of application: users and consumers profit from the robust technology, simple handling and high level of safety in operation. The output values attained after filtration are substantially below the strict limits set by the EU bathing water regulation.
Our filters are fundamentally based on a robust plastic plate covered on both sides with an ultrafiltration membrane. Wastewater flows from an external source through the membrane inside the plate before being drawn through a filtrate collector by a negative pressure of only 0.1 bar. Particles, bacteria and even viruses are securely blocked physically! This is because of the membrane's minute pore size of only 0.04 μm.
Defined air bubbles combined with the absolutely unique structure of the filter plates, produce a self-cleaning effect that continuously cleanse membrane surfaces in an environmentally friendly manner.
This is why MicroClear® filters need chemical clearing only once or twice a year – even when sustained flux is as high as 30 l/m2h.
The basic building blocks for MicroClear® systems are the MCXL2 modules that can be configured in a completely flexible manner. Whether in small clarification systems for 4 to 50 residents or large central clarification plants for up to 100,000 residents, the unique advantages of the MicroClear® filter are always convincing.
The MicroClear® MB series and MX series are a combination of MCXL2 modules, that can be stacked horizontally and vertically in various configurations creating the appropriate combination for different purposes.
For every MicroClear® module there is a pre-configured filtrate outlet optimally matched to the given size.
The advantage: maximum flexibility and the lowest possible energy requirement for cross flow aeration.
Main advantages
MicroClear® system advantages in comparison to hollow fiber systems:
higher filtration performance and better retention rates through combined air purification and true back-flushing;
possible to operate exclusively with air purification (up to one year!), therefore simpler plant layout and no costs for chemicals;
no clogging with hair or fibers, prefilter with a 2 mm sieve hole pattern is generally sufficient.
no fiber breakage;
MicroClear's "Full-Surface-Distribution" technology ensures flawless module degassing so that the membrane's entire surface area is actually used.
 MicroClear® system advantages in comparison to other plate systems:
higher filtrate output and higher retention rate due to efficient air scour, plate design and optimized membrane.
less membrane area required and therefore lower invest;
medium size bubble aeration with optimized flow pattern leads to less energy consumption of the total system. The aeration system is maintenance free;
MicroClear® is the only system with laser welded membranes;
MicroClear® is not only welded at the membrane's outer edge but also on the inner surface. This permits true backflushing and increases filtration performance;
MicroClear® Full-Surface-Distribution technology utilizes the membrane's entire surface because filtration pressure is distributed evenly across the entire membrane surface;
higher packaging density requiring less space;
MicroClear® has an ultra-filtration membrane. In comparison to the frequently used micro-filtration technique, its retention rate is multiples better (virus retention 99,9999 %);
flexible, modular configuration.
For any more information on MicroClear® filters and our ultrafiltration system, please contact us or visit the MicroClear website.