Plastic chain scrapers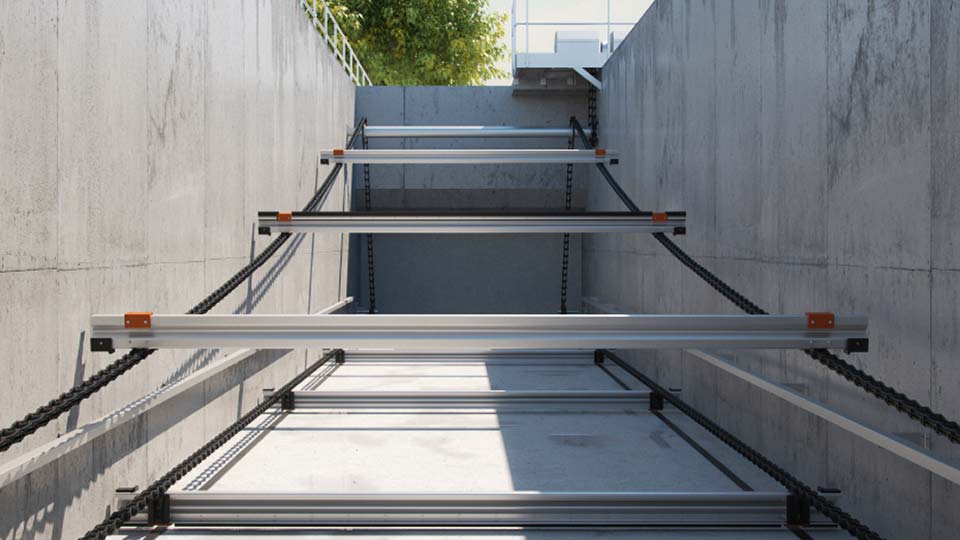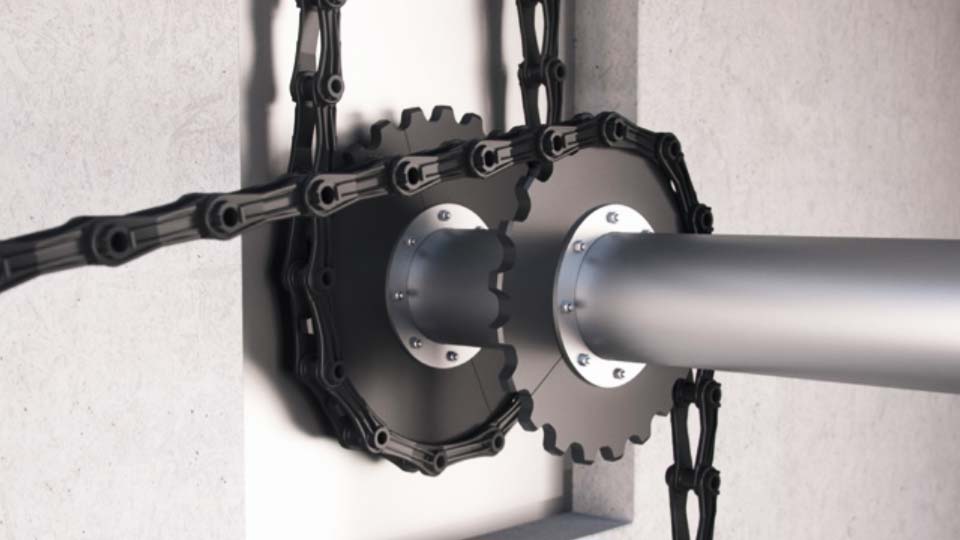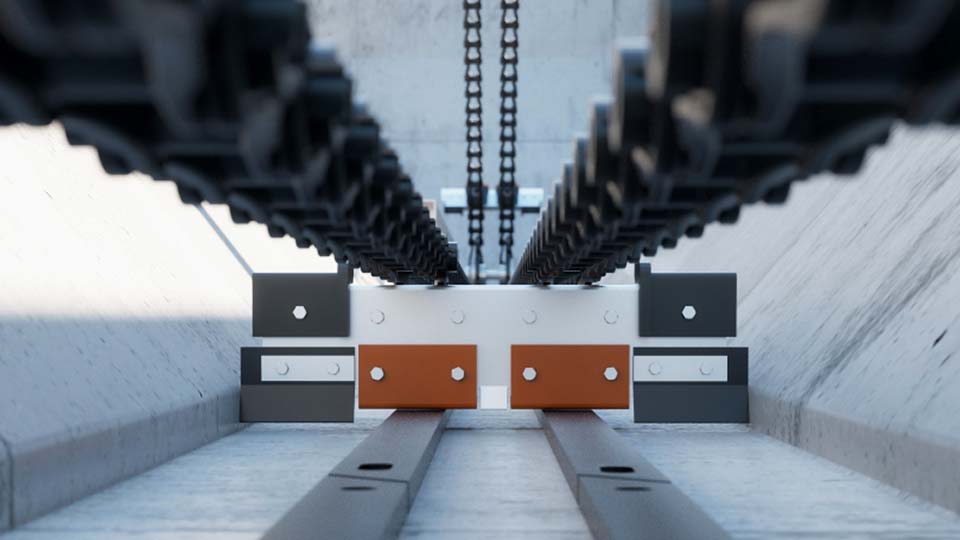 Plastic chain scrapers are built and dimensioned for continuous collecting of sludge. They are used in sedimentation tanks at Municipal and Industrial Water and Waste Water Treatment plants.
The chain and the flights are plastic and give you a very light , but strong construction with exceptional corrosion resistance. This together with low friction plastics makes the loads on sprockets and bearings very small and the wearing is minimized. As a result, the maintenance is simplified and the Life Cycle Cost (LCC) of this product is extremely good, reducing also the environmental impact. This advantages can be achieved also by replacing old drive units with our modern plastic chain system.
Our partner VA Tekniks plastic chain scraper is a well known and established product that has been available for more than 30 years and the development still goes on, even though the product is safe and secure. After providing more than 2500 tanks worldwide VA Teknik have unspeakable experiences in calculating and dimensioning our scrapers. So we can offer you the proper solution for every kind of request.
Please, visit our partner VA Teknik website for further information or contact us.