Modular media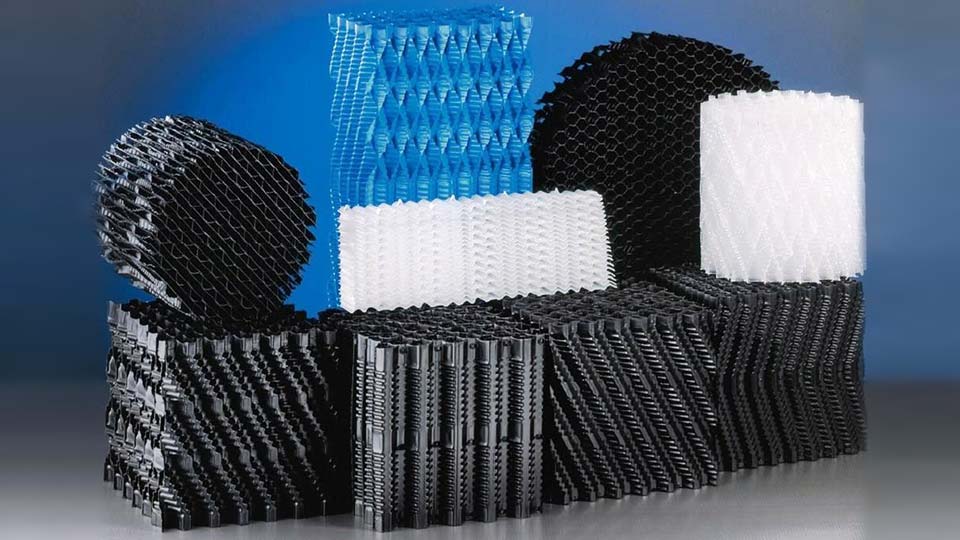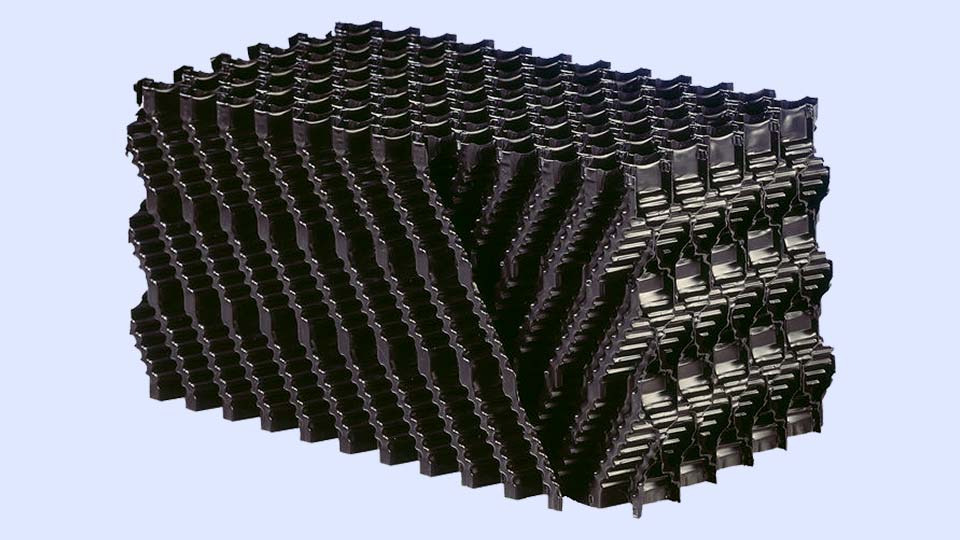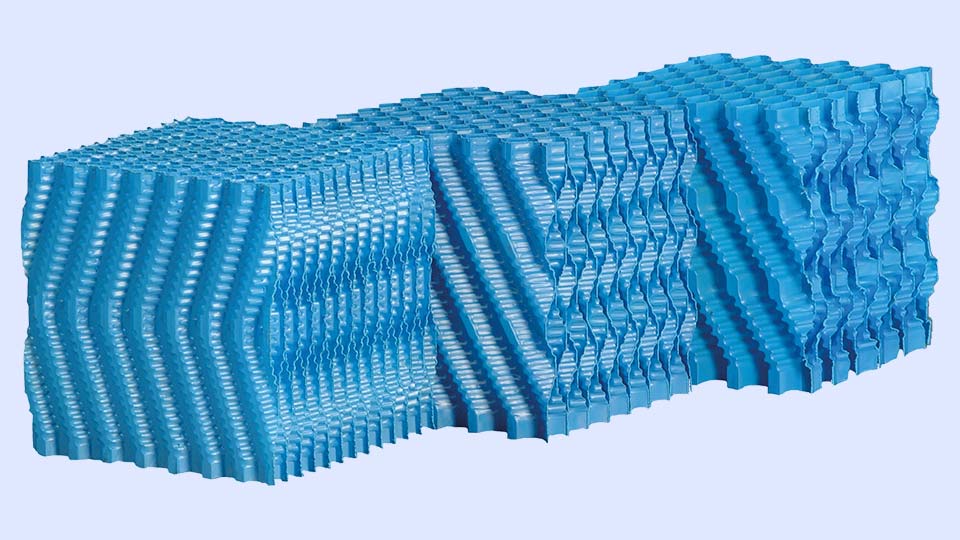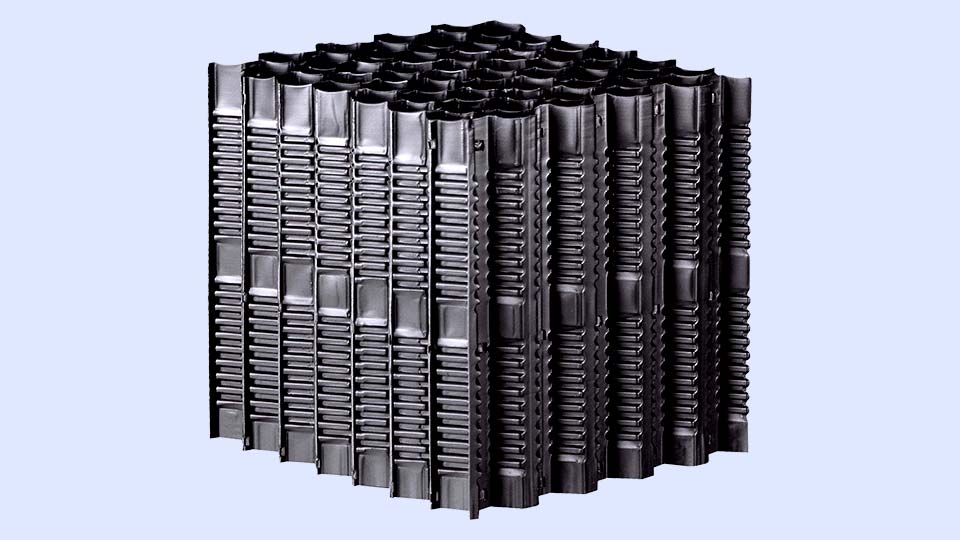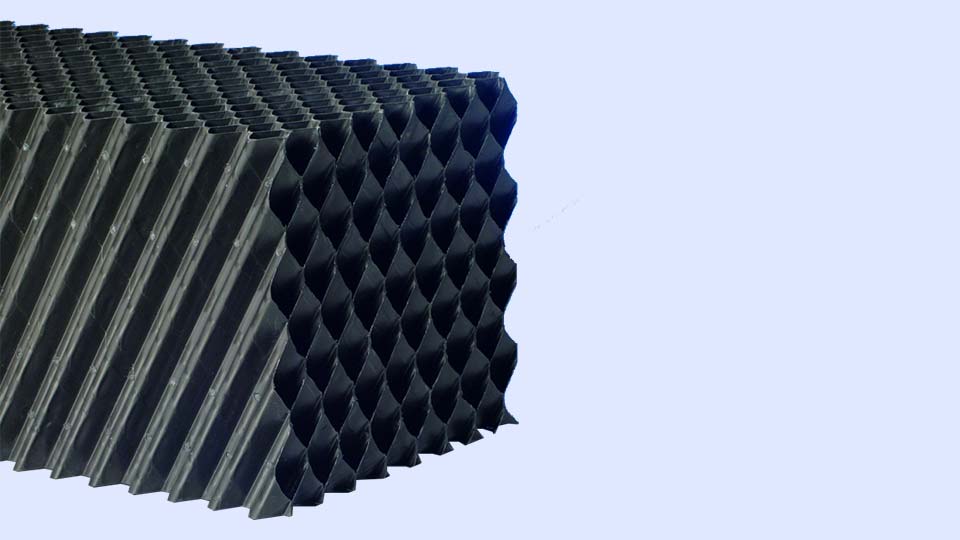 Our plastic modular filling media BIOdek®, made of polypropylene, provide an effective treatment action on waste water in trickling filters and in submerged fixed bed technologies. The special technology of extrusion and molding, developed and patented by Enexio Water Technologies GmbH, as well as his patented technique for thermal melting assembly, guarantee the high quality of our fillings.
The corrugated sheets are produced in a wide range of thicknesses, to ensure high mechanical strength and optimum assembly also for towers of great height. Among the significant advantages of all our modules, it has to be remarked the high safety against clogging and the easy assembly technique on site, that allows to reduce transport costs and. According to the different required applications, it is possible to use modules with cross-flow channels, which are ideal for a perfect and uniform redistribution of the flow and are specially designed to allow the optimal renewal of the bio-film, or with vertical flow, for applications where it is more important the easy discharge of the biological film, especially in condition of high organic load.
The range of BIOdek® products is available, on request, also in PVC.
Amitec also provides special "Splash Plate" nozzles for trickling filters with static distribution or, in collaboration with our partner VA Teknik, the latest generation of rotary distributors for round tower or large size rectangular tower.
Among modular polypropylene filling media, have to be mentioned also the range of products MASSdek ®, ideal for all mass transfer applications (scrubbers).